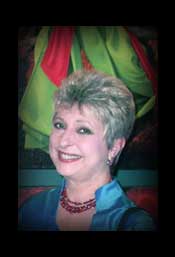 Born and raised in the Delaware Valley of Pennsylvania, Denise was encouraged by her mother, Elizabeth Ryan, an accomplished painter in her own right, who earned her art degree from Temple University's Tyler School of Fine Art. Her father, an aerospace engineer and whose week end hobby was making fine furniture provided additional encouragement. The family spent many Sunday afternoons wandering through the Philadelphia Museum of Fine Art.
As a child Denise learned much from watching her mother paint and draw. At the age of ten, she began to accompany her mother to life drawing classes, and she tagged along on many landscape painting expeditions. Later, Ryan earned her Bachelor of Fine Arts degree at her mother's alma mater and her Master of Fine Arts at Yale University.
Ryan taught at the Governor's School of the Arts at Trenton State College, where she also served as Assistant Director. As an Assistant Professor at both Moore College of Art in Philadelphia and Stockton State College in Pomona, New Jersey, she taught drawing, painting and design.
In 1989, mother and daughter both moved to Eureka Springs, Arkansas where family roots ran more than 100 years deep. She maintains a studio located in the historic district of downtown Eureka overlooking a wooded valley where she paints daily.
Ryan is currently in her 29th year of teaching art classes for the Holiday Island Art Guild and is usually on the roster of teachers for the Eureka Springs School of the Arts summer session.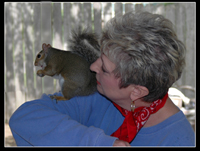 Denise Ryan has been the subject of many prestigious group and one woman shows, including The Arkansas Arts Council traveling art show in Germany, The Walton Arts Center, The Arts Center of the Ozarks, the National Women's Juried Exhibition in Fayetteville and numerous shows around the country.
Her many awards include the Arkansas Arts Council 2008 Individual Artists Fellowship Award,and first place awards in the National Pen Women's Show, The Northwest Arkansas Regional Art Exhibition and the Eureka Springs Fall Art Show.